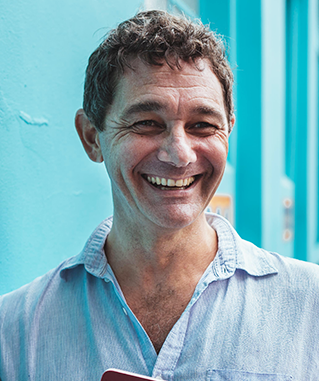 Jon Dale
I've never been a tradie except for one summer working as a lawnmower man's sh*tkicker in Sydney in 1992 and an electrician's sh*tkicker in Darwin in 1993. England were losing the Ashes – I copped it.
I studied Chemistry at uni, realised I was more interested in people and went into sales & marketing. I saw big businesses all following clear rules for what to do to succeed – I went on some courses and I saw that small businesses didn't.
And I thought "I'll show them – I'll be a business coach."
I've made it my business to learn the detail, how to structure and systematise a business (specifically a trade business) so you don't have to start from scratch.
I know what to do and I know what not to do as well (buy me that beer and I'll tell you the story – I failed, got very ambitious and lost it all).
So I know business, not trade – you know your trade.
I live near Byron Bay. I don't surf but I do kayak. I like to cook, eat, drink and have fun.
I don't want to only work. And I don't want that for you either.
Click here to book a money maker call with Jon.