Business Coaching Customer Survey
We surveyed 50 customers by telephone, and asked them a selection of questions about their experience with business coaching.
We learned a lot from this survey, and thought we'd share it with you.
People rated their experience with business coaching very highly, and reported that business coaching had a positive effect on their business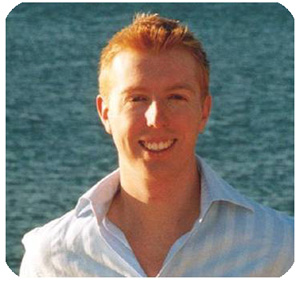 Mark Barrett of CIMarketing was one of the 33 mostly happy customers who participated in our survey.
Out of 10, our average rating was 7.5, with 68% of people giving us a score of 8 or higher. 72% said they would have a business coach again, or were still being coached.
93% felt that their business was better or they liked it more, with 84% seeing lasting benefits, or were still being coached.
Next time we think we should ask them if they would recommend business coaching to others…
Business coaching focuses on things that are important in a business, but a coaching program is no "walk in the park"
Sales, Marketing and Systems were by far the biggest focus areas overall – and the changes were profound. 60% of respondents reported an increase in revenue of 200% or more!
However, the biggest reported benefits of the business coaching program were of a more personal nature. People felt they had a better understanding of their business, felt more confident, and had experienced some self-improvement.
On the flip side – finding the time, prioritising and being disciplined about the business coaching program, were areas that people found difficult. People also reported difficulty dealing with change and operating outside of their comfort zones.
We want to further explore and understand the idea of change being difficult – as change is at the core of what we do…
Business coaching is not a quick-fix
People were hoping to improve their Sales and their Systems, and were also interested in seeing personal improvements when they started their business coaching program. These are things that don't change overnight.
58% continued their business coaching program for a year or longer, with the average duration being 10.1 months.
However, we are interested in exploring and understanding why 21% continued with their program for 6-months or less. (We are developing our understanding of the phenomenon of "The Dip", and suspect that it might have something to do with that. Reference: Seth Godin "The Dip")
The Customer Survey Summary can be downloaded here.