Quoting – What to Do Instead?
Want to chat more about what's in this video? Click the button above.
——————————-
Last week, I talked about qualifying out of jobs instead of quoting for people who aren't going to buy from you.
Quoting for jobs you don't win is a waste of time. Most tradesmen do lots of it and regret the time they waste. Is this you?
Too many builders or buyers automatically ask for a quote and too many trades business owners automatically give them one.
And they aren't trivial are they? I worked with a builder (Steve Dyer, in Byron Bay) and quoting for a house would take him 30 hours. 30 hours!
No wonder we spent so long trying to find ways to not quote people until he was a bit more certain that:
They were likely to buy
They weren't areseholes or time wasters
It's OK to talk to people who are just sticking their toes in the water – they might eventually become clients of yours.
But – there isn't much point building a detailed quote for them this early.
So what to do instead?
Instead of going "OK, I'll do you a quote" and running off to measure up and spend hours at night building a quote that contains lots of assumptions or prime cost items that won't really help them compare you directly to another builder in any meaningful way, think about what they're trying to achieve.
Do they want to understand how much it costs so they can figure out what they can afford?
Do they want to decide if you are the builder for them? (Not the same as do I want two pack or caesarstone?)
Do they just need a price so they can sanity check the quote they already have from the builder they already like and confirm that he is the one they want? (Why would you do this for them?)
So think about what they want and how you can help them get it – a quote is probably not the answer.
Maybe you should give them a ballpark price

– your lineal metre rate, perhaps that will help them understand how much the project is likely to cost.
Maybe you should engage in a discussion on how to compare trades

without getting three quotes that are not necessarily apples to apples comparisons anyway.
We all understand that they want to make sure you are not ripping them off – testing your price is part of that. But "can you do me a quote?" doesn't really help them.

Apples to apples is one place to start and we'll cover it in detail in the Trades Toolbelt Coaching Program
For now, think about how to respond to the next 3 people who ask you for a quote. Experiment with not giving them one automatically.
Be sure to tell me about it in the comments below.
Jon
Small Fish Business Coaching
Tradies Toolbox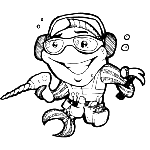 P.S. Book a ten minute call with Jon to talk about quoting in your business.
Click to Schedule
Click here to book a money maker call with Jon.