Business Coaching Gives You Structure and systems to grow your business properly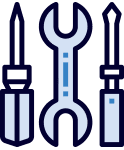 TRADIE PROFIT WEBINAR
A 1-hour FREE on-demand webinar about the numbers you need to track to know if your business is on track.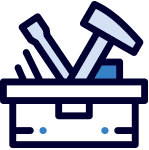 Tradies Toolbox Coaching Program
Learn the framework of systems and structures to grow your business properly.

WHO IT'S FOR AND HOW IT WORKS.
As a business coach, I work with trade business owners and builders who don't know how to grow their business properly.
It's not for new start-ups or sole traders, it's specifically for you if:
You've grown a bit already – started hiring trades or apprentices.

You know you can grow more.

You know you should be putting structure and systems in place
I'll teach you the framework you can use to grow your business – you'll learn it and implement it.
It's learning and doing at the same time. I'll help you make sure you do the things your business needs.
BUSINESS COACHING FRAMEWORK