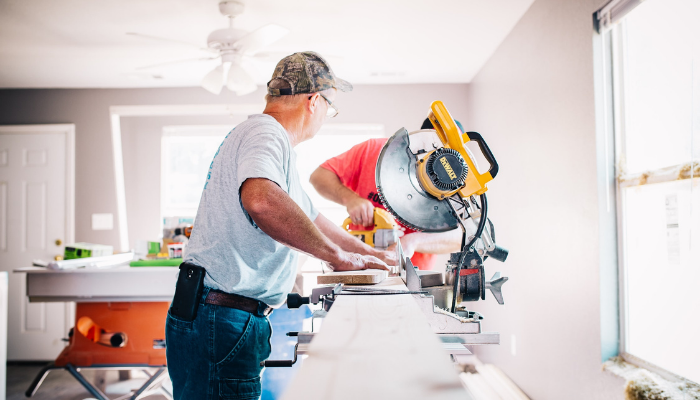 Which Job Management Platform is Right for Your Trades Business? 
There are lots of job management systems out there for trades businesses and lots of good ones.
You should definitely be using a job management system.
If you're not using one you're missing out on something that can save you time, reduce mistakes and frustration, improve your customer service (and your customers' satisfaction) and improve your cash flow.
What is a Job Management System?
A job management system uses a cloud-based software program that links or replaces the separate computer systems in your business.
In the old days, you prepared your quote in Excel then cut and pasted the table into a Word Document, then sent your quote by email. If it was accepted you ordered materials from your suppliers, then received their invoices by email; your trades people sent their timesheets in by email; you scheduled work and jobs using a calendar (Google calendar probably) and you raised invoices within your accounting system (Xero, Quickbooks or MYOB), and you keep everything somewhere – quotes, orders, bills, invoices.
So there are lots of different systems needed for the one job: 
That is a lot of data entry and a lot of opportunity to make mistakes or waste time searching for things. And it gets more complicated and fiddly when you change quotes and orders as you go along.
So a job management system simplifies all of that. 
You send quotes directly, make changes and it links to your email so your job management system records customer acceptance of your quote. 
You can order your materials and the order is attached appropriately to a job, the invoice that comes from your supplier is also attached, your trades peoples' timesheets can be completed within the system too.
You can convert your quote into an invoice, manage your quotes and the follow up, schedule jobs and techs and communicate with your customers.
So, which Job Management System should you use?
There are lots of job management systems on the market. I'll list the best known systems here and make a short comment on why you might or might not use each one. (I know my list is not complete, these are the systems I came across first.)
Maintenance Trades:
Builders:
Servicem8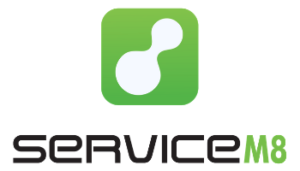 Servicem8 is firmly aimed at the maintenance trades. It's great for scheduling jobs and communicating to the customer that your tech is on their way. Its pricing is simple and low cost – a fixed monthly fee which covers a set maximum number of jobs. There are numerous consultants to help and train you, including some who only deal with Servicem8.  
However, it does only work on apple devices so you may find yourself buying iphones or ipads for you field techs who don't have iphones. But it supports checklists which is important. 
Pros: 
Inexpensive

Simple to use (quick to learn for you and your team) 

Stable and well supported 
Cons: 
Only on Apple devices

Only has job profitability on the premium version
Tradify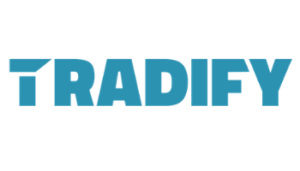 Simple and easy to use, Tradify is also aimed at maintenance trades rather than those completing larger projects. It integrates with your accounting system, supports job profitability analysis (job costing). 
It's price structure is tied to the number of employees, not the number of jobs. 
It's aimed at smaller businesses, I've been told it doesn't scale too well and it doesn't support checklists. 
Pros: 
Runs on all computers and devices 

Links to systems so all your job information is easily accessible
Cons: 
No checklists 

Doesn't scale well 
Fergus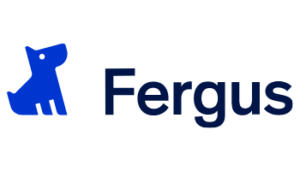 Is a job management software designed for small to medium sized trade and maintenance businesses. It seems to be great for a number of things including quoting, estimating, scheduling jobs and site visits, and timesheets. Unlike ServiceM8 it runs on both apple and android products. With Fergus you can make a change or add a variation into a job as you go along. It has 2 pricing options; basic and professional, both fixed monthly fees per user with add-ons available. 
Pros:
Tracks job profitability in real-time

Real-time updates on jobs and field notifications
Cons: 
Set up and training of Fergus is quite difficult to navigate.

You can't edit quotes once you've published them.
Ascora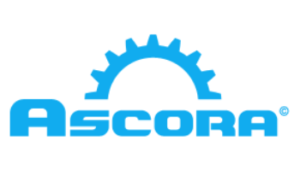 One of the easier to use job management softwares that is aimed at small to medium sized projects.  There's an automated timesheet and activity feed so you can check in on your workforce. It has templates you can use to set up automated text messages to clients and employees. 
Ascora has templates for many different needs like jobs, quotes and invoices and the price is on the lower end of the job management systems. A cool feature is the client portal which clients have access to and can see regular updates of what you're completing. 
Pros:
Great customer support service
Cons: 
Details can get lost on bigger projects. 

It's more compatible with Apple devices. 
Aro Flo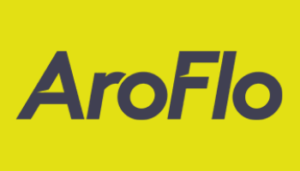 Aro Flo boasts being a job management system that tracks any job, from any device from any location. It includes all the basics; timesheets, scheduling, invoicing and job costing and is an easy to use software. A feature that makes it stand out is that you can set it up to scan your emails for job requests and it automatically sets jobs up in the software. It can be used from any location due to the GPS tracking feature and can integrate with a wide range of other software making it a flexible and customizable software. 
Pros: 
Online training feature is extremely advanced. 

Flexibility to accommodate for a wide variety of business models. 
Cons: 
It's mainly for smaller jobs, not the best solution for bigger projects. 

Apparently, there can be problems with timesheet functionality.
SimPRO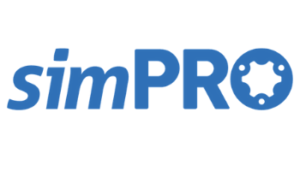 SimPRO is a more complex system so it takes a while to learn the ins and outs of the software. It's more skewed to maintenance trades as it was designed by maintenance tradies. It has a good customer support system including help guides and training modules. SimPRO can merge with most accounting softwares, including Xero and Quickbooks.
It's got great office to field connectivity which keeps everyone on the team updated and helps with time management. It is one of the more expensive job management software.
Pros: 
Great customer support team

Customer portal and numerous applications
Cons: 
Skewed towards maintenance trades more so than builders

It's quite costly.
GeoNext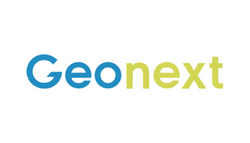 GeoNext is a job management system designed to help trade and maintenance businesses in the small to medium size range. They pride themselves on matching their workflow to their clients making a very user-friendly interface. They integrate with Xero, MYOb, and Quickbooks and have an call customer support team. Geonext helps you assign and schedule jobs, keep track of your staff and materials. 
Pros: 
Good customer support 

Works on both android and apple devices
Cons:
Lacks scale
Really only for small maintenance businesses
Doesn't handle complexity well if your business changes and needs it to
Buildertrend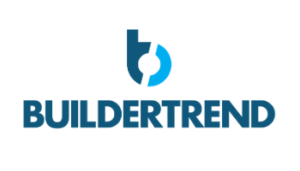 Buildertrend seems to be a great ($500 pm) project management system for residential builders. It incorporates a site diary, to-dos that you can assign to your people, variation control, selections, Gantt charts that you can see all in one view for multiple projects (and it sends you alerts if you've double booked something). 
It has in-built timesheets and time can be allocated. It includes geofencing so your trades business can be logged in and out automatically when they arrive or leave a job. Its estimating is not good though (unlike BUildXact), but you can import your estimates from excel or other quoting packages. 
Pros: 
Does more than other Job management systems 

Has a customer portal
Cons: 
GST isn't included when quoting (It's an American system) 

Not good for quoting 

Simple accounting software 
BuildXact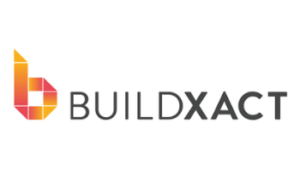 BuildXact is a simple, easy to use job management system, built for all sizes of businesses both small and large. It seems to be great at tracking work schedules by sending automated emails and SMS notifications to employees. BUildXact includes features that allow you to update and add variations to quotes and jobs along the way.
It's integrated with all the good guys; Xero, Quickbooks and MYOB which allows users to keep track of all their finances, invoices and orders.  It also has a monthly pricing plan.
Pros:
Great job estimating 

Attentive customer support team 
Cons: 
It doesn't integrate timesheets. 

Gantt chart lacks flexibility. 
Coconstruct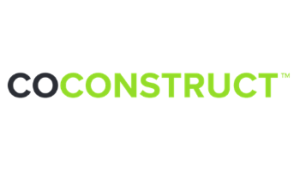 Coconstruct seems to be an excellent project management system for smaller projects like custom home builders and remodelers. Users can sync data from their other systems like Quickbooks and Xero.
The software offers all the basics; scheduling, estimating, job and client management, checklists and tracking of data which can be handled in the field via their mobile app. 
Coconstruct also provides builders with financial management tools such as job costing, pricing and invoicing. All of these tools come with templates that you can customize to your liking to make everything easier. 
Pros:
Great customer support and coaching/training help as well

Integrates with your business entirely
Cons: 
It can take a while to set up the software to your specified requirements as it's a flexible software with many different solutions to suit everyone's needs.

The app is far less advanced than the desktop version – with fewer options and features. 
ProCore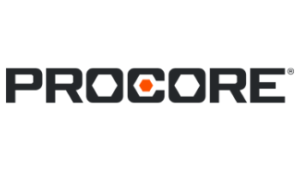 Procore is a job management software aimed at construction project managers and seems like a great piece of software to help them manage many aspects of a job. Procore has the ability to connect all members of the team while on a job and helps manage the financials, estimating, planning and scheduling of a job. It's also available on both android and apple devices. But a downfall is that it isn't wholly integrated with many outside systems like quickbooks or SAGE 300.
Pros: 
Making changes to lists and RFI's on the move is very accommodating in the app feature. 

Procore regularly updates its features to try to accommodate its customers.
Cons: 
It's an American company that uses many US-centric terms and language which could be annoying. 

Lists and financials are not available on the app version of the software. 

It's costly.
Bizprac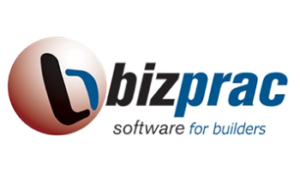 Bizprac is a job management software designed specifically for commercial and residential builders in Australia. They boast being a fully integrated system, which means you can run your entire business from one place. Bizprac has a module for many features including quoting, job costing and job management and within these modules are features to help you organise each process in a proficient way. A cool feature of Bizprac is that it can prepare Gantt charts for each job. Bizprac has three packages that vary in features and pricing. 
Pros: 
Fully integrated system

Live job tracking
Cons:  
It's plans and packages are not very flexible. 
How much does a Job Management System cost?
Job Management Software
Cost

Service M8

From $9- $149 per mth, on a Lite, Starter, Growing or Premium plan. 

Tradify 

$39 per mth, per user

Fergus 

$30 per mth, per user for basic plan 




$40 per mth, per user for professional plan 

Ascora 

$19-39 per mth available at Foundation, Professional, Premium and Ultimate price points. 

Aro Flo 

Starts with a $150 per mth plan for 3 users then it's $50 per user.

SimPRO

$129 per perpetual licence

GeoNext 

$15 per mth, per user for Starter plan 




$25 per mth, per user for Unlimited plan 

BuilderTrend 

$299 and 499 per mth, for Core and Pro plans. Premium is custom priced. 

BuildXact 

Entry Plan – $149 per mth, for 1 user ($59 per added user) 




Pro Plan – $249 per mth, for 2 users ($69 per added user) 




Teams Plan -$399 per mth, for 4 users ($79 per added user)

ConConstruct 

$299 per mth, 5 active projects 




$399 per mth, 10 active projects




$499 per mth, 15 active projects 




Unlimited users on all plans. 

Procore 

$552 per mth, $805 per mth, or custom priced subscription. 

Bizprac 

Pricing is customized to the individual. 
Who can help you with Job Management Systems?
I can, of course but my advice doesn't go much deeper than this article and saying something like "Pick one and get on with it". Most of the systems discussed here are excellent and will do you well and there's more benefit in doing what I say – choosing one quickly and committing to it and moving your business forward (rather than spending ages making sure you get the best one in the world).
If you want deeper help than my bullshit or help to implement  these systems into your business,  there are people who specialise in job management systems: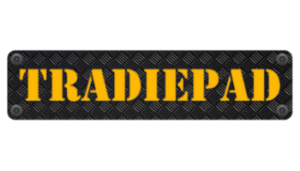 Tradiepad is a training organisation for trades businesses. They'll help you figure which systems, apps and software you need to help you run your business efficiently. Then train you and your staff in how to use and manage these systems in your business. They have an immense resource section detailing a large number of job management softwares including those maintenance trades as well as those in the construction, building industry.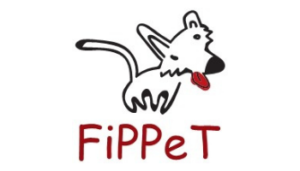 Fippet is a smaller consultation company that helps tradies understand the digital world and train them and their staff in the use of cloud based software programs. Jodi is the founder of Fippet and strives to help trades business owners consultations, set up services. She specialises in helping tradies with ServiceM8, Xero, MYOB, Deputy and Quickbooks.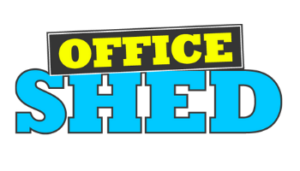 Office Shed is a tradie admin support service. They offer admin solutions like bookkeeping, admin services, help with BAS and advice on job management software. They have a resource section dedicated to helping you decide which job management software works for you. They focus on the maintenance trade software solutions and have a catalogue of information on each software.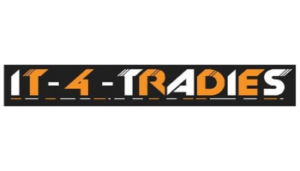 These guys will help you with all your IT needs, including your website; design and management, IT Management and software support, they're partners with Tradify so can give you all the details of that particular software.
Click here to book a money maker call with Jon.