Free Business and Marketing Resources
Here is a collection of our free Ebooks, Courses, Templates and Tools to help you grow and make more money.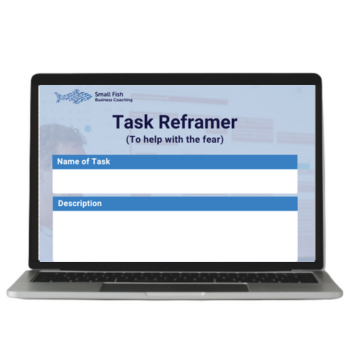 Task Reframer
Something to help with the fear. A worksheet which will help break down that task you keep putting off into something that you can utilise to help get your started....