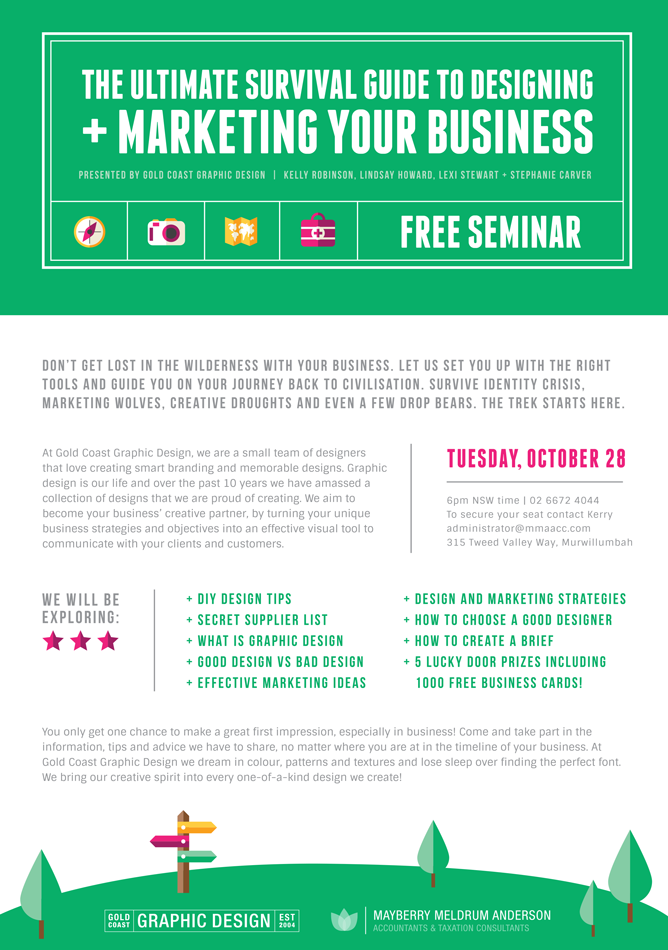 Ultimate Survival Guide to Designing and Marketing Your Business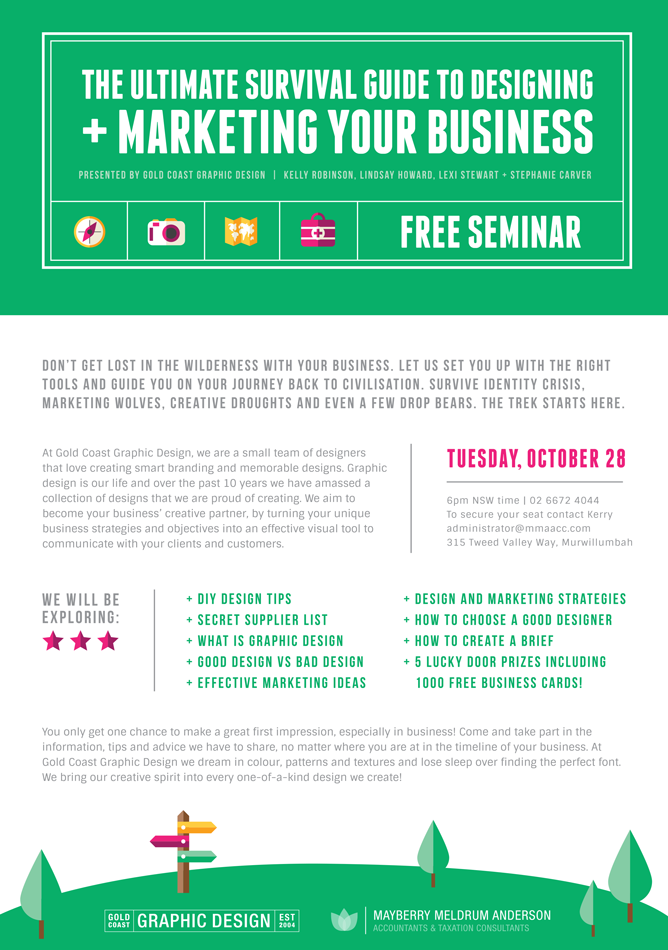 Announcing our friend's monthly webinar in Murwillumbah – only of interest if you are near there!
Design and marketing for a small business.
It will be interesting. See flyer below for all the details.
Click here to book a
10-minute chat with Jon.