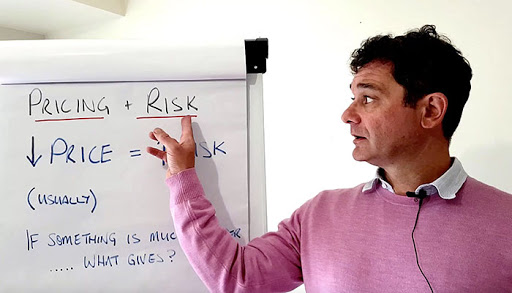 Price VS Risk Series
Remember, you need to charge enough to have good margins and sustainable business and, in order to be able to charge enough, you have to be able to explain why you are worth what you're charging (and it has to be true, there's no room for bullshit here).
This little series of videos is about how part of your price is about risk. There's a risk to customers in hiring a trade business. Often, paying more means the risk is less (to your customer). They need to understand this. You need to explain it.
Price Vs Risk (cheap Tradies Vs Expensive Tradies)
Explains the price risk your customers might be exposed to in going to cheap tradies compared to expensive tradies.
Price Vs Risk Episode 2 – The Building Game (sales Process Not Just For Builders)
A continuation of the topic of cheap tradies vs expensive tradies. It tells what the building game is and how to improve your sales process
Click here to book a money maker call with Jon.