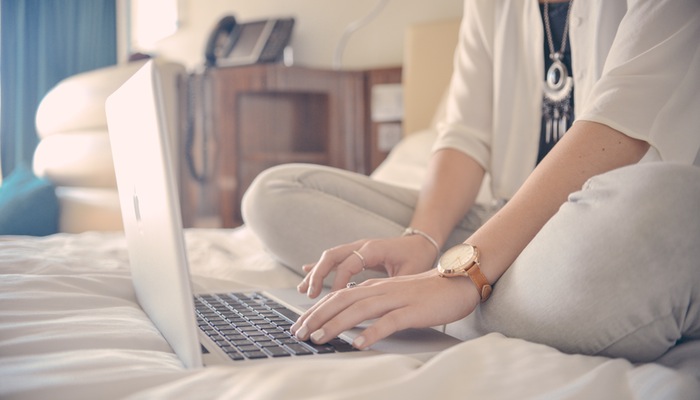 Business Automation: How we're using it at Small Fish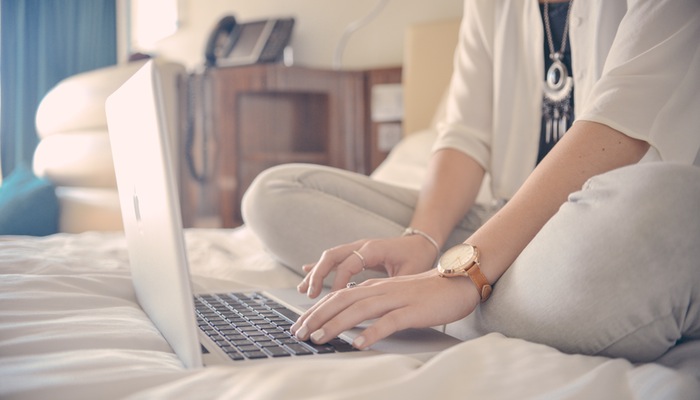 I was recently contacted by a woman called Grace from Freshbooks who said "why don't you write about how automation has helped your business. I'd love to see how you use technology to help you grow your business"
It was a generous invitation – I don't use Freshbooks, for a start – and I liked the suggestion that she didn't care, that she was interested anyway.
So here goes:
Small Fish is now two business – business coaching (for trades businesses and builders and for B@B businesses) and digital marketing – we provide a done-for-you service to some of my coaching clients and our friends.
I'm going to describe who we are and how we're set up so you can spot for things we're doing that you can do yourselves. I'll try to write like that. If I get caught up in myself, I apologise.
We're a team of 3 with some outside assistance. You could say we have a virtual team. I live in Byron Bay but have no coaching clients in Byron. They are all in Sydney, Melbourne, Brisbane and the Gold Coast.
Communicating internally and with Clients
I provide my coaching services to my clients online – I use Zoom for video calls and Google Drive to share documents. I have some tools that I encourage my clients to use and they are available for download on my website (does that count?)
Lindsey and Venus (my colleagues) live in Miami USA and Davao Philippines respectively. So we're truly virtual. We use Zoom and Google Hangouts to have our (almost) daily meetings, email (of course) and Basecamp to manage our collective projects and to-dos. It works well. We can assign jobs to each other and quiz each other about them, attach documents and instructions and make sure things are completed.
I shoot a lot of video for my marketing to tradies and I upload the video into Dropbox for Venus to edit and transcribe and turn into blogs for emailing and Facebook.
We use Google Drive for our dashboards and financial reporting, so we can share a screen and all view the same spreadsheet or document.
The technology truly let's us work as if we were in the same town (except for the time difference – that's a bit of a pain)
(I'm not sure it's really automation but it's very useful)
Communicating to my market (Marketing)
We automate our email marketing to our lists – of tradies and non-trade prospects. We use Ontraport to do this, though there are other excellent tools.
Anyone who submits their email address on our website or from our Facebook ads or our LinkedIn marketing is automatically subscribed to a list, receives an automated sequence of emails (depending on how they got there) and then receives our weekly blog articles.
This is how we maintain a low-level relationship with them – trying to be interesting and useful until they decide they want to make an enquiry (or not, of course).
Any post we make to Facebook is automatically sent to LinkedIn and Twitter via HootSuite (that's more automation, right?)
I won't say that we don't put lots of effort in here because we do but it would be much more labour-intensive without the automation.
Finally, we have a cloud-based phone system so an Australian can call our Australian phone number and be answered by Venus in Davao. Much better than getting my voicemail and deciding to leave. Venus can chat to them and make an appointment with me, if that's what they want.
Accounting and Books
We use Xero (sorry Freshbooks). I love Xero but I've also heard excellent things about Freshbooks, so I'm not prejudiced.
Because it's in the cloud, all 3 of us can log in and view the current state of things – which invoices have been raised and which paid. Which invoices we need to pay. Because of the daily bank feeds and because we're reasonably quick to enter our data, what I see in Xero gives me a real-time view of how much money I have to spend.
Not only that. I can have my clients give me visibility of their Xero accounts and we can log in at the same time and have a look at what is going on in their business. You can learn a lot from the books.
Payment
We use Stripe to collect payments from my clients. Because we invoice the same amount each month, we can set up an automatic, recurring payment which is great for cash flow. Automatic payments, again, takes work away from us.
That's a quick summary of the tools we use to help us do more with less. We're not a physical business so there's not much machinery needed – no automated packaging or production. Documenting processes (we use Sweet Process) helps us be sure that someone distant is doing what we've agreed and helps us fix it up when we make mistakes (because we all do).
I hope this has helped. If you're not using tools like this, you're probably paying someone to do unnecessary work or missing out on the benefit of having that work done.
Feel free to email me with your comments or suggestions or call me to discuss your business and what opportunities there are to automate stuff.
Click here to book a money maker call with Jon.